Discover the treasures and secrets of a hospital through the ages
How were our ancestors cared for under the reign of Louis XIV, during the Revolution, before World War I or in the 1960s? The Hôtel-Dieu of Baugé played a role in all those periods of the past. It tells a fascinating story… about healthcare.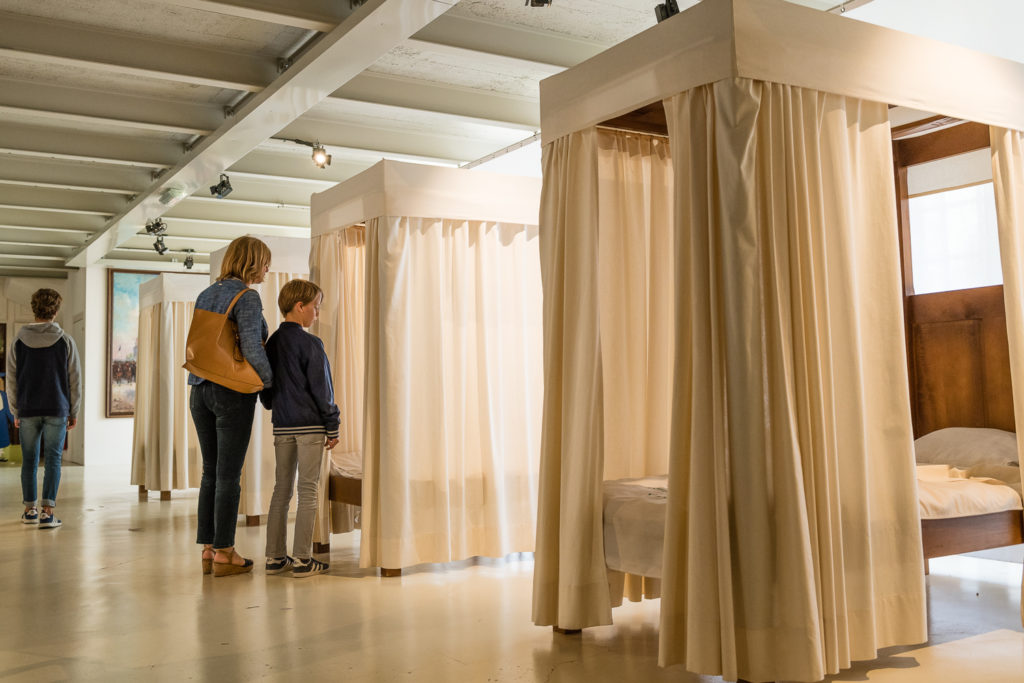 Welcome to the most beautiful apothecary in Europe
Listed as a historical monument, the Hôtel-Dieu apothecary, opened in 1675, is home to a collection of over 650 jars and containers, one of the largest from the period. Their mysteriously-named contents will amuse young and old alike: dragon's blood, crayfish eyes and woodlouse powder… authentic old-fashioned remedies!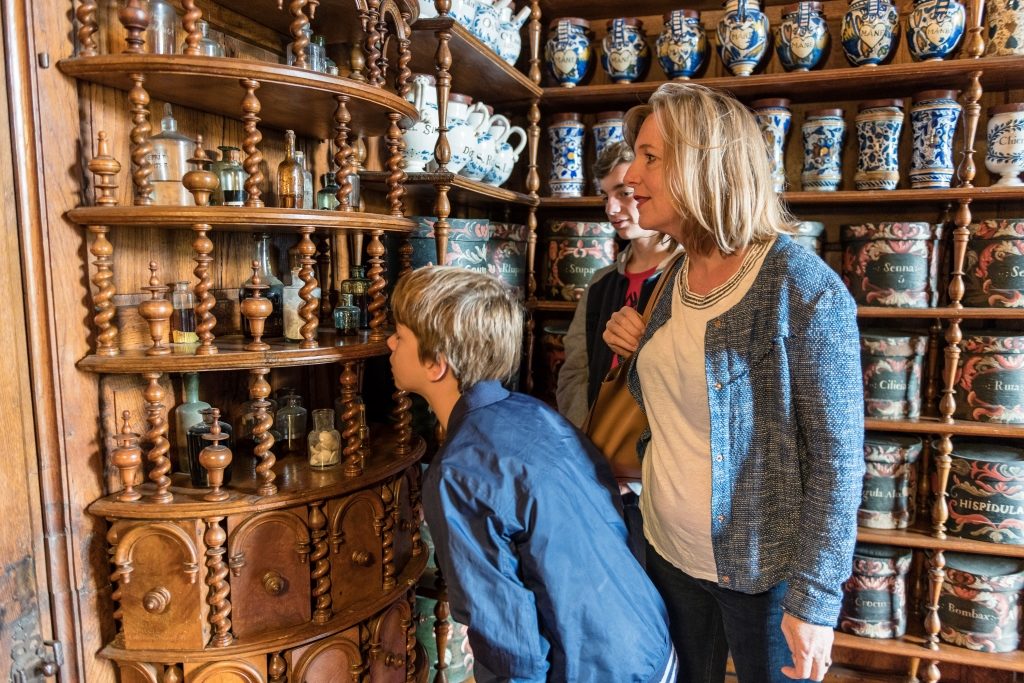 An itinerary that takes you from one surprise to the next
The tour starts in the Ancient kitchen (1). First surprise: the extraordinary Apothecary (2). Next, tour the Sick Room (3) reserved for women only. The furniture, the closed beds and the instruments for treatment give a clear idea of a hospital three centuries ago. At the end of the Sick Room, the Baroque Chapel (4), a breath-taking masterpiece of the Counter-Reformation dedicated to Saint Joseph, the patron saint of the premises. Then, the Nuns' Choir (5), the Chapter House (6) and the Refectory (7) will plunge you into the world of the nuns.
Finally, the recently installed 19th century Pharmacy (8) with its 200 jars of remedies and treatments of yesteryear… The perfect conclusion to this journey back-in-time is a trip to the garden (9) where frequently-forgotten medicinal plants, also called 'simples', are still grown today.